FREE FAMILY FUN DAY A SUCCESS
The Free Dairy Family Fun Day held at Camp Cooriemungle on 4th October 2017 was hailed a success with 120 children participating in activities and 50 families attending. The children were able to burn off some winter energy while the parents had an enjoybale catch up with friends and neighbours.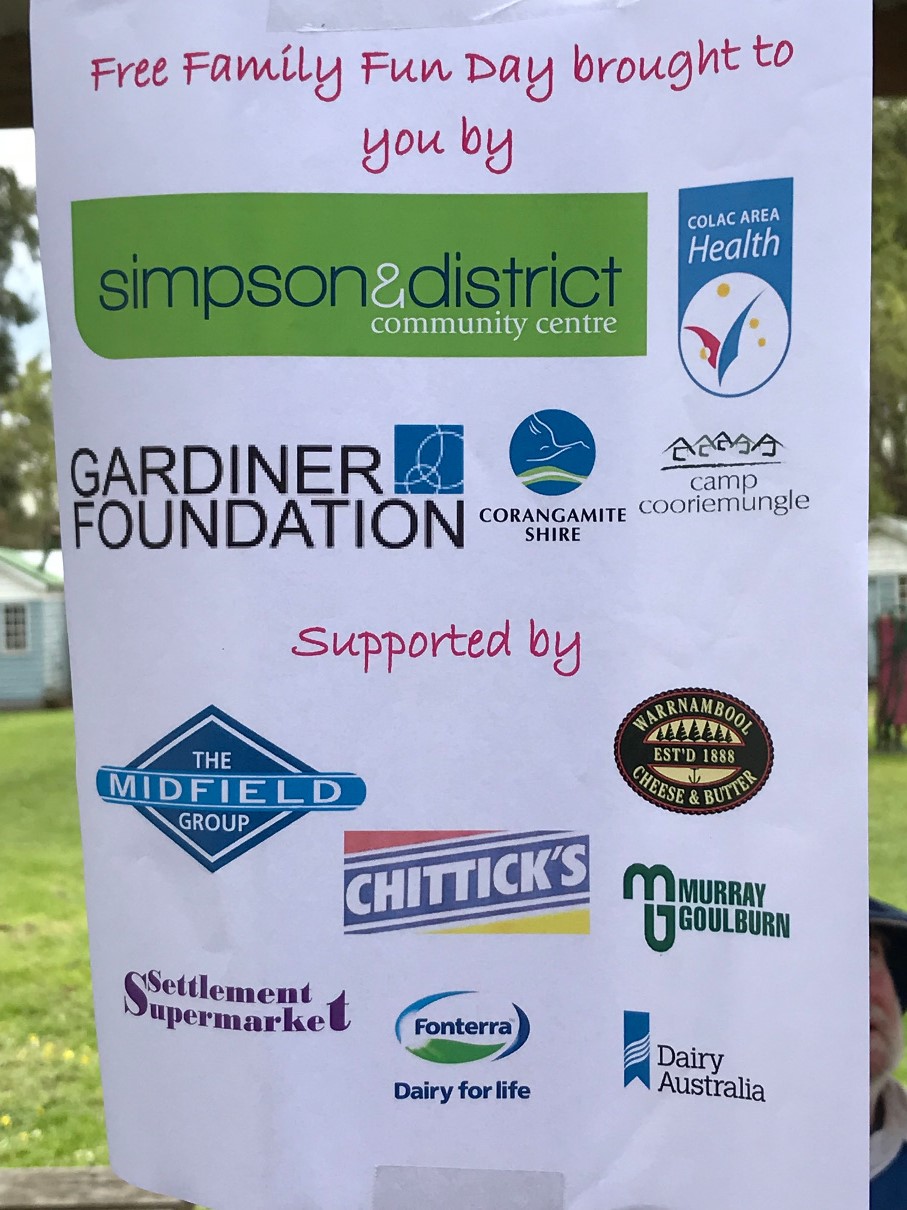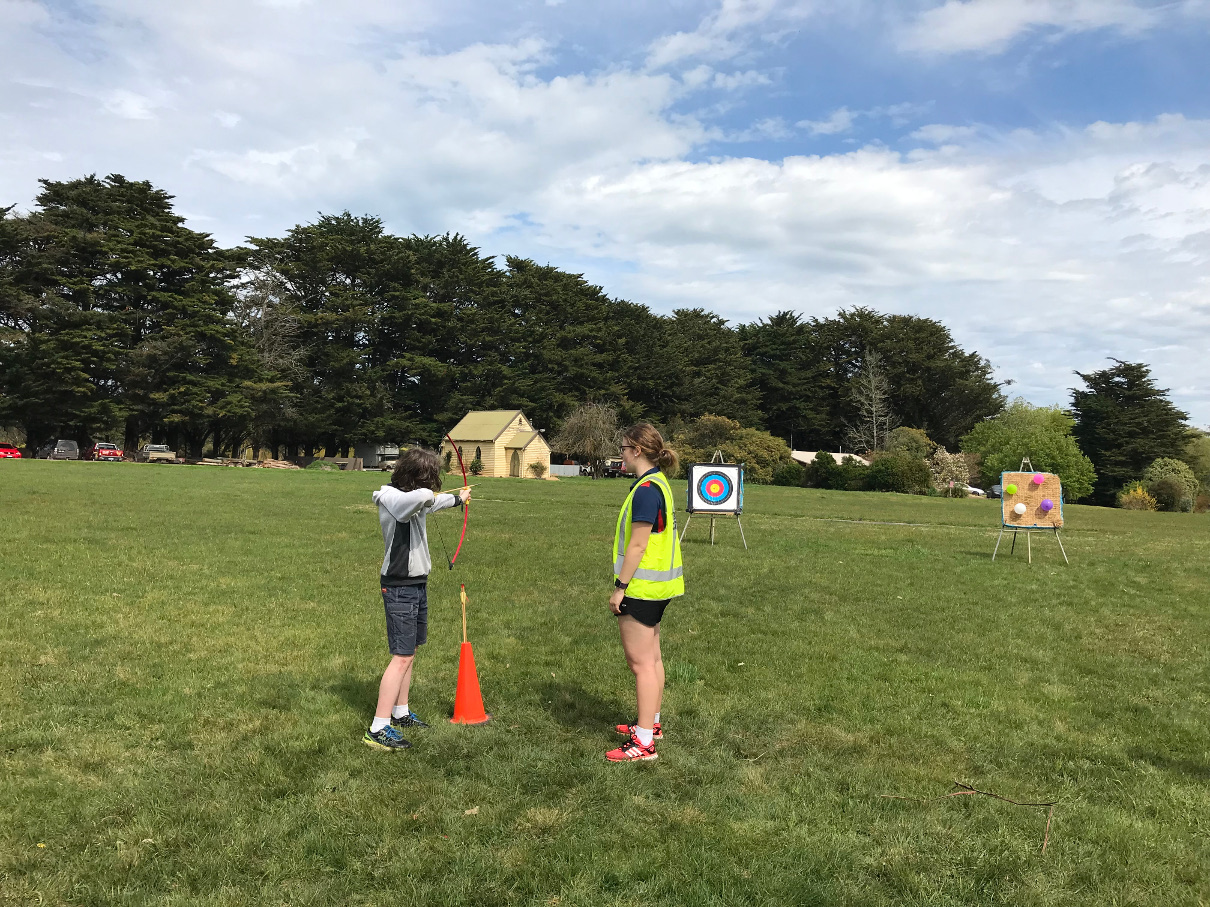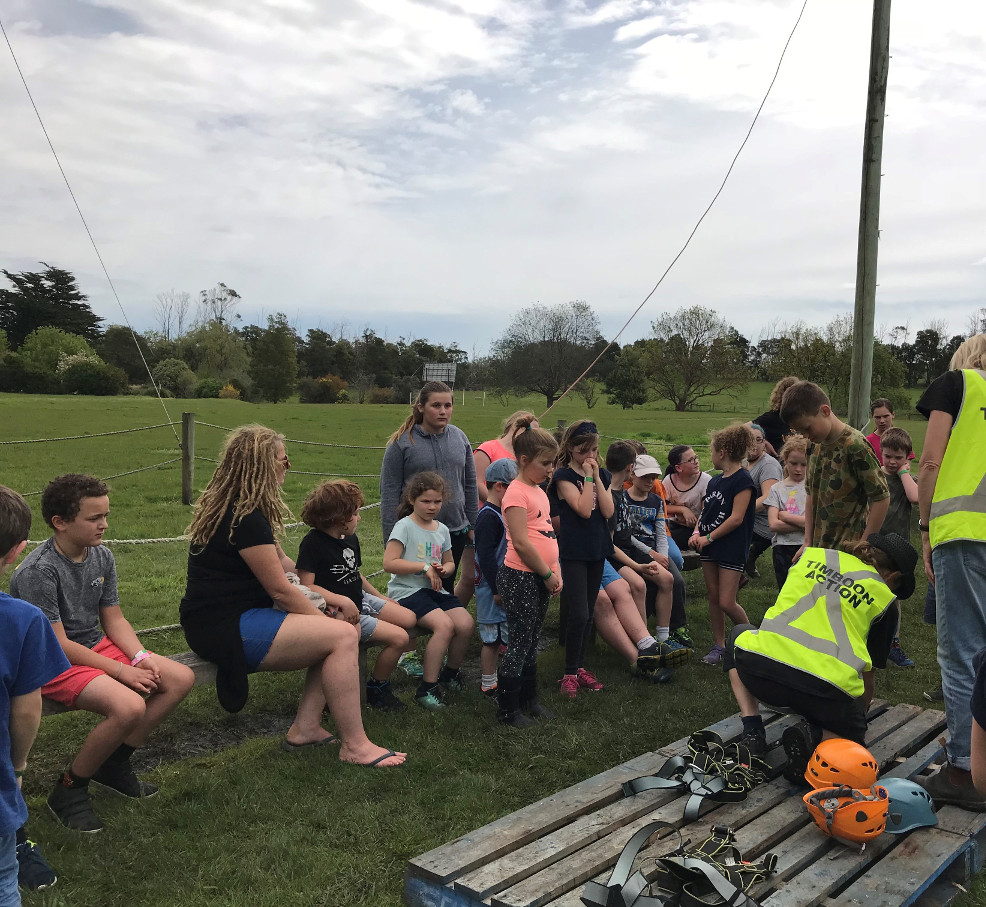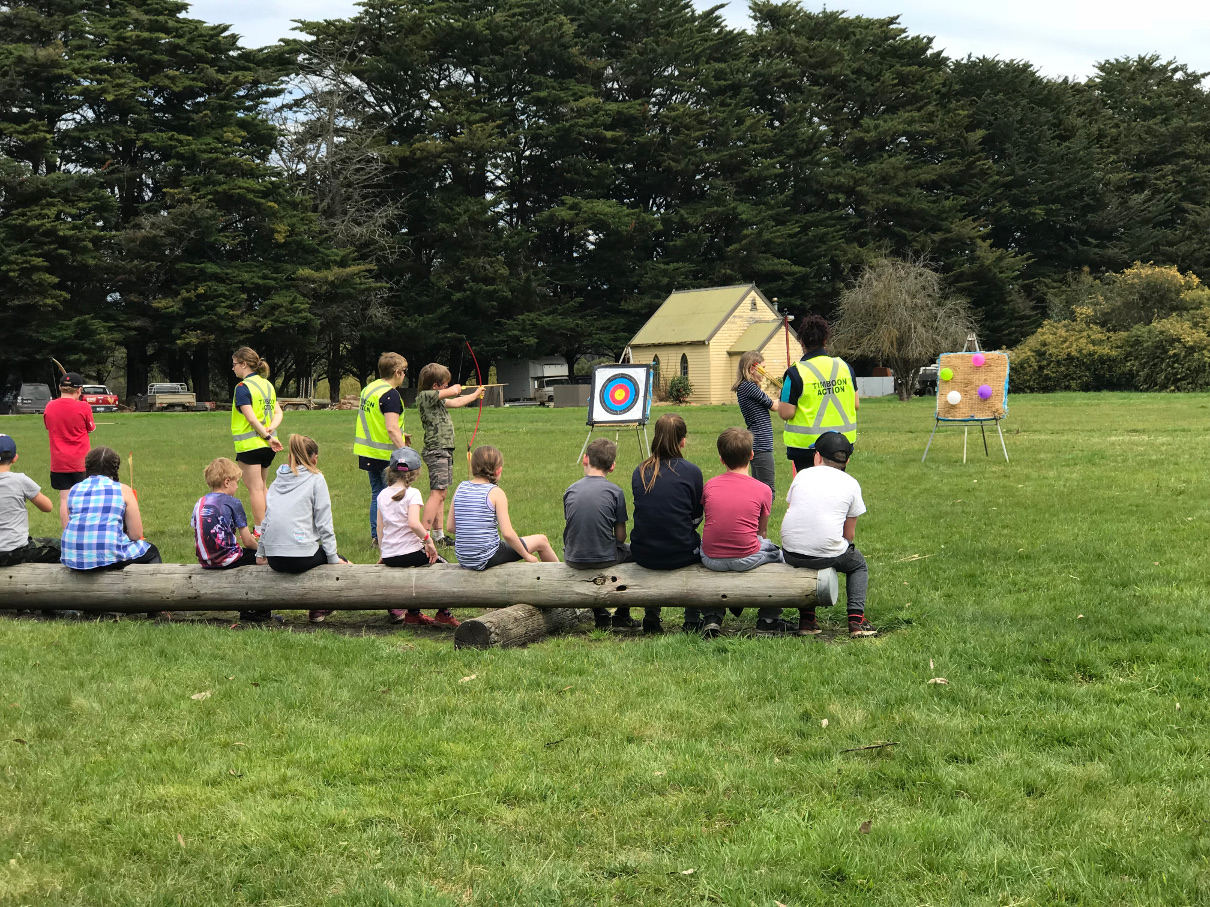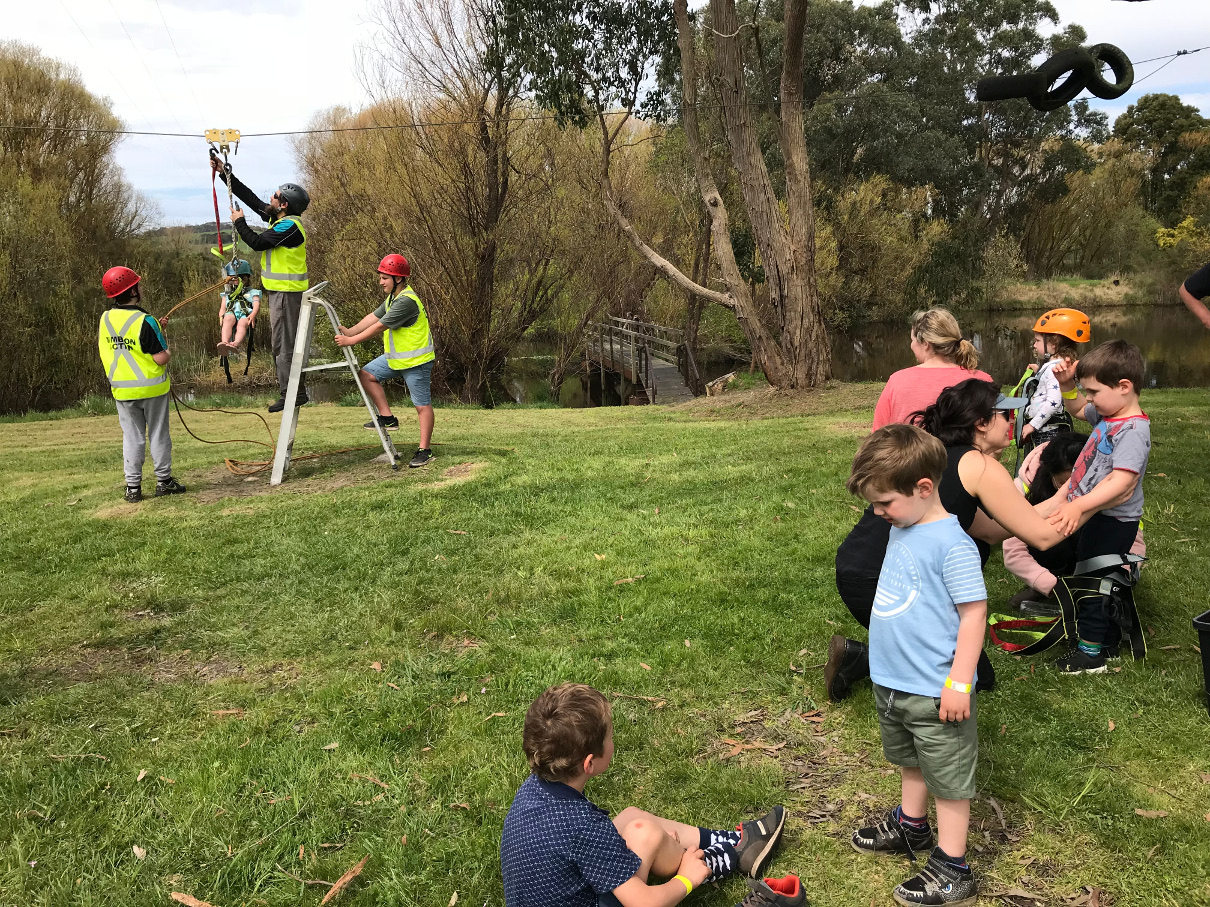 Community Garden
Beds at the Community Garden are now available for use by members of the community. If you have some time to spare and would like to help out you are more than welcome to pop in. For security purposes we will need to maintain some form of fencing around the garden so if you have any arty or aesthetic ideas give us a shout. The Pizza Oven is also up and running but we do need some better wood to get the oven hotter. Let us know if you would like to use the oven or the garden, all enquiries are welcome. The Men's Shed have been growing some prize winning vegetables and made some of their spoils available to Ann Marie, the Dairy Community Outreach Support Officer. They will be planting more veggies for her clients in coming weeks. Contact Debbie on 0355943448 if you would like to be involved in any aspect of the garden.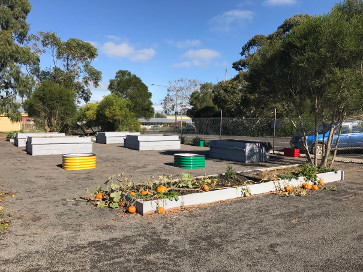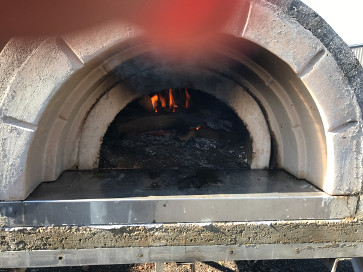 Community Bank Chairperson Gary Kimber and Treasurer Anita Chivel presented the members with a cheque for $2,000 towards the construction.
Homework Club has commenced at the Centre on a Wednesday afternoon from 4.30pm to 6.00pm for students from Grade 6 onwards. Help is on hand for any problems encountered and participants have access to internet, computers, iPads and more. Afternoon tea is provided and it is a great way opportunity for socialising and problem solving. Cost is $2 per participant so enquire now by contacting Debbie.